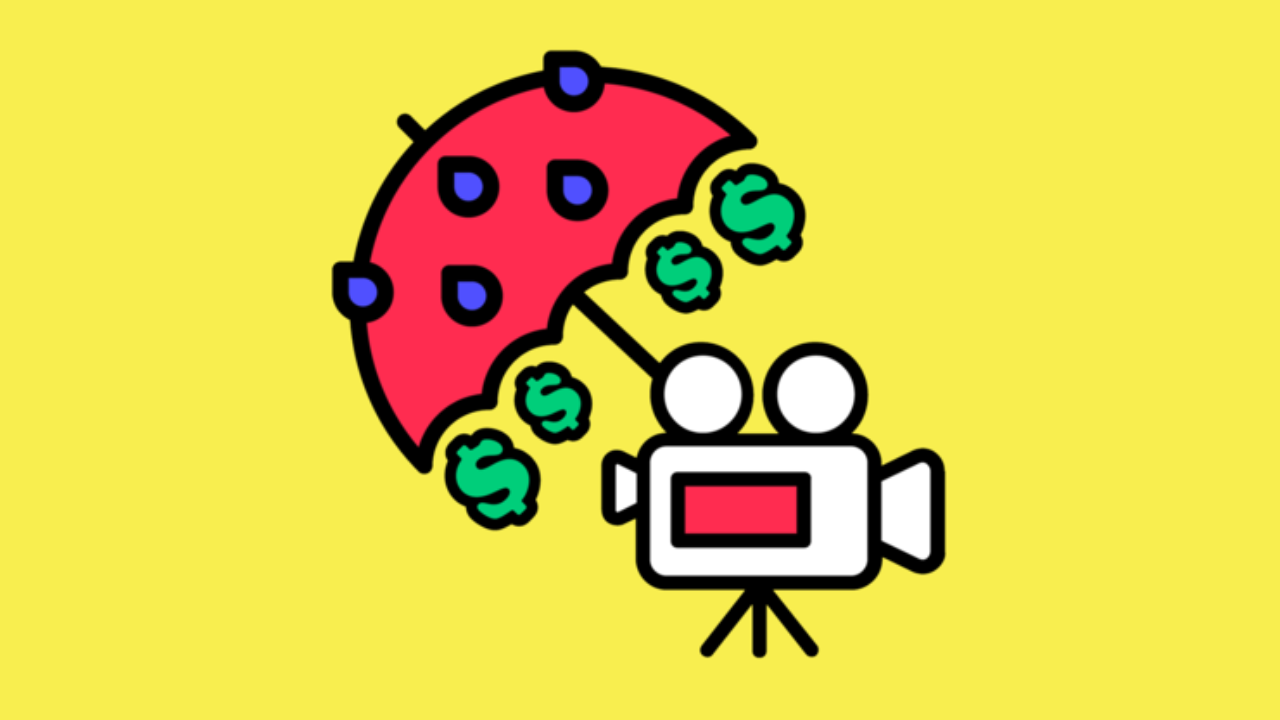 Have you reluctantly considered purchasing an annual production insurance policy for your video production business? Is the price tag too steep for staying scrappy as a freelance filmmaker? Think insurance is optional? Think again.
Buying a production insurance policy isn't just the responsible decision for risk mitigation. It's also a business development decision that can help you with sales and possibly even generate a profit.
So, how does spending a couple grand on a thing you can't even attach to your camera help you to be a better, more lucrative filmmaker?
No Reward Without Risk
Insurance encourages risk-taking. First, let's understand how insurance actually led to our modern economy and the general world order of today's civilization. In 17th century England, explorers financed maritime expeditions of the new world. These expeditions were very risky ventures. Ships would sink—often. Explorers needed a way to protect their investments. They began pooling money to reimburse individuals when misfortunate would strike. With the insurance safety net in place, explorers were willing to take bigger, more expensive risks—and reap more fruitful rewards.
As a filmmaker, your production can only go so far without running into an insurance requirement. If you want to rent the kinds of gear, shoot at the kinds of locations and work with the kinds of actors needed to make moving images look like movies, you're also going to need production insurance.
What's on the Menu for Production Insurance?
When it comes to production insurance, you can often choose from a menu of options. Here's the story on each:
Supply & Demand
Despite the benefits, many freelance filmmakers are still not willing to take the risk and pay for a proper insurance policy. If you're looking to get hired as a producer, it just might be your insurance policy that separates you from the pack.
The director of a music video, fashion editorial, or short film with a few bucks in their pocket may not be thinking about the production insurance requirements they'll be facing when seeking a shooting permit. While interviewing for the gig, remind them of this necessity. Mention that you carry an insurance policy, and that you're happy to extend its coverage on behalf of your productions. Not only will this demonstrate technical knowledge and foresight—it is also a way of communicating that you possess an asset of critical value that takes time, knowledge and capital to procure.
For those producers who itemize the composition of their compensation, the application of your insurance policy can even be an additional line item. You could consider an insurance use fee.
Keep Calm & Carry Inland Marine
Annual film equipment and general liability insurance policies protect the gear you own and the places at which you shoot year-round. A reasonable deductible for a $100K equipment policy or even a $2M general liability policy can be just $500; and the combined premiums to bind these policies is often not much more than that. If you own any gear in excess of a few thousand dollars, it's a no-brainer.
But even if you don't own gear, it still makes sense for a producer to invest in an annual production insurance policy. Yes, short-term policies are a thing, but a week of coverage costs roughly 30% of what it costs for an annual policy. Short-term policies are also hard to come by – not many providers offer that kind of coverage.
The world of production moves fast. Clients want videos yesterday. Producers equipped with an insurance policy can hit the ground running.
Need to execute a production requiring a particular dolly, jib, lens or sandbag? Good luck renting from any brick and mortar vendor without insurance.
KitSplit offers excellent and very affordable gear rental insurance options. But if you're renting frequently, an annual insurance policy can save money overall. Submit proof that you're a policyholder and your rentals are covered at no additional cost moving forward.
Looking to reduce the line item for that 15-person pass van? Lots of insurance policies for filmmakers extend coverage for Hired and Non-Owned Auto which means less $ for CC Rentals charged to your credit card.
Want to shoot at your bubby's uptown apartment or at the bar down the street? Don't be surprised if they ask for liability coverage. If they hesitate to grant permission to shoot on the premises, assuage their fears. Tell them how your insurance broker can generate a certificate of insurance listing their property as additionally insured under your policy within two business days.
Casting an actor with a legit IMDB? Chances are they're in SAG. You better believe the guild will want to see some general liability before you get to be SAG signatory.
Can you make movies and money without doing these things? Yes, I guess. But, for me it was much easier and faster having insurance along the way.
Peace of Mind
Perhaps the most valuable component of insurance coverage is that it provides peace of mind. No one wants to worry about what might happen in the event of loss or damage – whether it's your property or someone else's. Larger clients assume you carry these policies. You don't want to worry about a situation arising that requires a last-minute scramble. Your work and business will be better if you eliminate these concerns.
---
Want more pieces of Sam's mind served up with a side of template tools and saucy powerpoint slides? Register for the workshop he'll be leading at KitSplit HQ in Brooklyn on February 27. The class, Breaking 6 Figures in Freelance Video is all about the business of producing. You'll learn tips, tricks and things even more exciting than insurance. See you there!