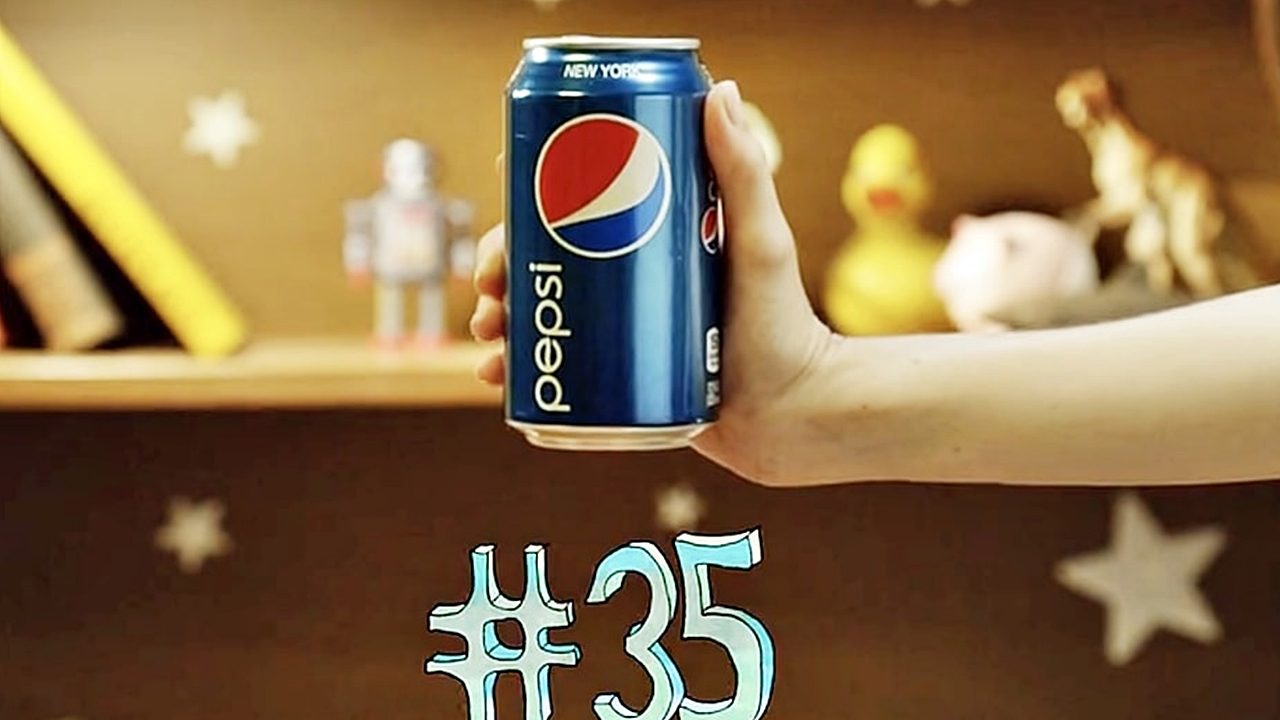 Branded Content video. It's one of those terms thrown around by marketing strategists all the time, but what exactly does Branded Content mean? By the time you're done reading this post you'll know more about Branded Content than most, with an arsenal of examples for inspiration – and you'll be prepared to make use of it for your next campaign.
What is Branded Content?
Branded content is not traditional advertising. Branded content bridges advertising and entertainment through the use of videos, commercials, podcasts or photos that allow consumers to gain a deeper connection with a brand, company, or cause. Branded content producers – in particular, those that produce commercials and 360 video and immersive virtual reality experiences – often use compelling story tropes and visuals to create an entertainment experience for the audience.
The overall objective of branded content is to present stories that feel authentic – like a documentary or short film that you'd find at a film festival, but that happens to incorporate the presence of a brand. This can be a challenge. The whole point of a branded content campaign is to make the consumer feel like they're not being sold to, but it's a delicate balancing act. If not carefully executed, branded content can feel staged and have the opposite of the intended effect. Movies Branded Content by Rod Blackhurst sheds a light on just how formulaic branded content can be when it goes wrong.
Types of Branded Content
Branded content can also go right – and it can come in various formats. When done right branded content fosters an understanding of the brand's value with the consumer on a much more emotional level. Examples of the types of branded content that's being produced today include:
Articles in Magazine or Blogs – often mentioning the brand as a resource
Infographics
Podcasts
Short films
360 videos
User-Generated Content posted by Influencers
Competition or Video Submissions
Branded content can be used as an effective SMM marketing tool when combined with a thoughtful strategy. The content can be posted on various social media and video platforms such as YouTube, Facebook, Instagram, SnapChat and LinkedIn. This article will focus specifically on branded content campaigns that leverage video and 360 VR video.
10 Examples of Branded Content Video on Facebook, Instagram and YouTube
The propagation of branded content proliferated with the rise of social media. As more eyeballs scrolled the screens on their desks and in their pockets, brands followed suit running advertising campaigns designed for social media brand pages, influencers and content partners. There are numerous examples of branded content videos launched just on Facebook and Instagram. Here are just a few noteworthy examples:
DOVE
User-generated content is one tried and true method for inspiring consumers to engage with your brand. For instance, Dove's #ShowUs campaign (an offshoot of the larger Real Beauty campaign) executed in conjunction with Getty Images and Girlgaze is targeted to women all over the world who, by society's standards do not fit the stereotypical magazine model description. This is how Dove explains the campaign on their website – "70% of women still don't feel represented in media & advertising. That's why Dove is taking action with Getty Images, Girlgaze and women everywhere to create Project #ShowUs – the world's largest stock photo library created by women and non-binary individuals to shatter beauty stereotypes".
This campaign is brilliant because it gives "permission" to all women to show how proud they are to inhabit their own skin. As a result consumers engage by making content. This content is then uploaded to Getty Images where it lives on to carry forth the brand's promotion. The focus of the content is not at all about the attributes of Dove soap, but the Dove brands reaps the goodwill reward by association with an uplifting campaign about body positivity and female empowerment.
Dove's commitment to the overarching "Real Beauty" campaign over the past twenty years has paid off. Sales have jumped by orders of magnitude. Dove is now the preferred soap brand in the United States and the Dove Soap bar is the best-selling product has Unilever has to offer.
RED BULL
In Is Freerunning in Reverse Even Better, Parkour athlete Jason Paul performs death-defying stunts in tandem with camera trickery to comic effect – all while wearing a Red Bull hat and did he take a sip? I'm not sure which is better, the original bit of branded content by Red Bull viewed over 3 million times or the behind-the-scenes video, which is also eye-opening and still branded.
H&M
Another example is H&M Beauty, an entire Youtube channel dedicated to makeup tutorials. These are very simple to produce, short videos providing useful information to H&M's target audience. The models are wearing clothes from H&M, but There are brand mentions nor visible logos during the video until the very end. However, the models are undoubtedly wearing clothing from H&M and the viewers appreciate the value delivered by the brand from the tutorials.
PATAGONIA
In this episode of Patagonia's The Stories We Wear video series, (part of a larger transmedia branded content campaign) Sean Villaneuva O'Driscoll takes us on a journey to the mountaintops he's climbed around the world, discussing the gear (including clothing) that got him to the summit. Regarding a shirt, "It was part of me when I was up there on that wall. It didn't come off". Sean talks about the sentimentality of particular garments gifted to him 15 years back, the paths they've traveled with him. He gives tips for patching clothing. Sean's philosophy is that with patches, "there's a spirit, a story attached to it. The video begins with a text on screen quote by Yvon Chouinard, "Why buy two pieces of clothing when one can do the work." Sean never mentions Patagonia and text quote does not make any mention of Chouinard's founding of the company, but the brand is unforgettable.
NUTELLA
Nutella's Spread the Happy series "is an episodic, multi-season digital series created to influence the act of sharing joy, love and happiness." The episodes feature character studies of different folks who demonstrate the idea of spreading happiness. From community leaders initiating positive change to unlikely friendships, these videos showcase "the universal language of happiness and that it can be contagious."
Spreading happiness is also something that Nutella does on the regz for tongues across continents. The Nutella slogan "Spread the Happy" is made culturally relevant with this video series, which garnered 65million views,100 million impressions, recognition on The Ellen Degeneres Show and an increase in year-over-year sales of 18%.
ADOBE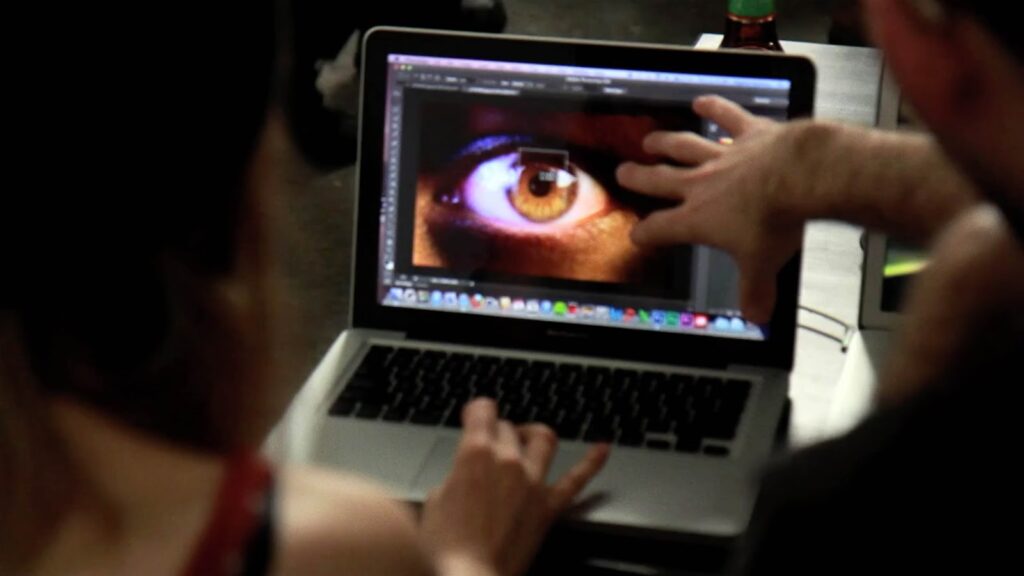 The Adobe – Why I Create series is a 4-part episodic I produced with Wesley Wingo in 2012. We profiled a musician, creative technologist and choreographer in Brooklyn, exploring their inspirations and creative process- asking each why they create. The artists happen to use Adobe's software suite as a part of their process. For the final episode we show the artists preparing for and eventually performing an interactive, multi-disciplinary salon. Along the way, they utilize the newly launched Adobe Creative Cloud to facilitate their collaboration.
PROCTOR & GAMBLE
Most of the branded content examples mentioned thus far are nonfiction or documentary stories. P&G's Olympics Thank You Mom campaign ad Strong is an elegant blend of fiction and reality. Legendary ad agency Wieden+Kennedy imagines moments from the childhoods of Olympic athletes – traumatic moments – when their mothers helped to inspire courage. These cinematically captured moments are juxtaposed with scenes of the athletes finding Olympic success today. The video closes with a message on screen: "It takes someone strong…to make someone strong. Thank you, Mom" and then a flash of brand logos in the P&G family, concluding with the P&G logo itself and the tagline "Proud Sponsor of Moms." The 2-minute video is truly a tear-jerker, that feels familiar and sincere – less about any product in particular and more a tribute to the human experience.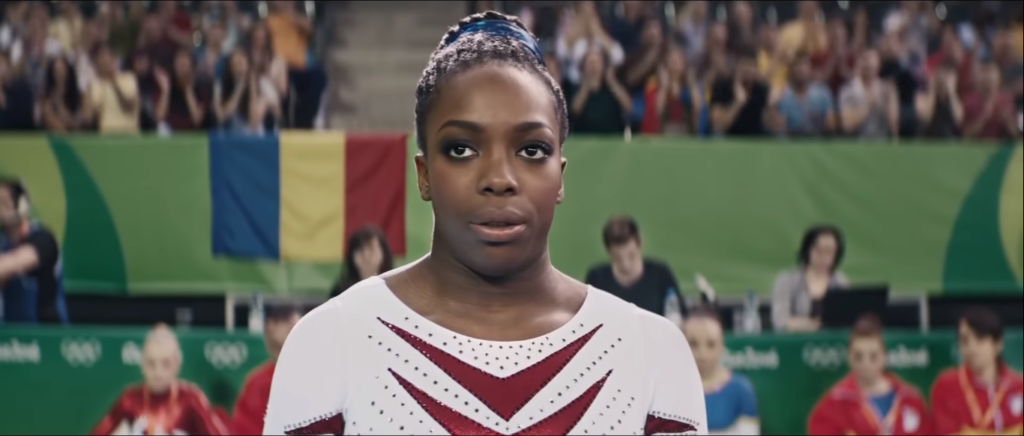 Long after the Sochi 2014 winter olympics and Rio 2016 Olympics, the ad's significance remains and so does the conversation regarding the "emotional value" that was linked to P&G and its products. This fits with the brand image of P&G and its products. The natural alignment means that consumers will keep the brand's mission in mind when making their purchase decisions because they believe in what the brand stands for.
360 Branded Content Video Production
With many advancements in video steaming on social media websites in the last few years more and more video content is now being produced and shared including experimental video formats such as 360 degree video.
SAMSUNG
Upon launching the new Galaxy phone, Gear 360 VR camera and VR Gear virtual reality headset, Samsung released a series of branded content 360 videos taking the viewers on extreme sport adventures immersing them on snowboards riding down steep mountains or surfing massive waves in Hawaii from the POV of professional athletes.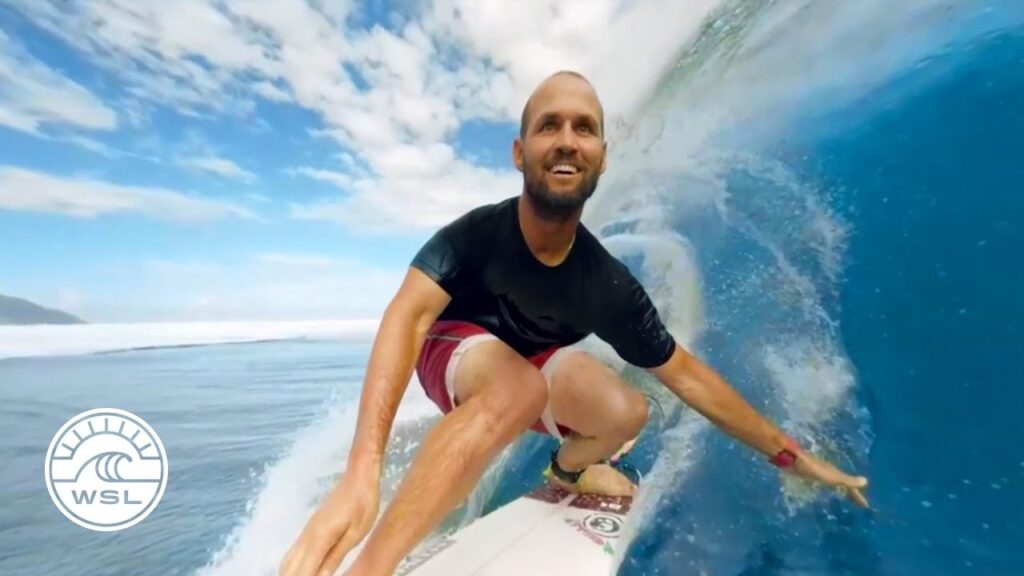 In the early days of at-home VR, consumers needed a reason to invest in a new, radically different media platform. One obvious way to connect with consumers is to provide them with opportunities to virtually experience thrill and adventure that they're unlikely to experience in real life. VR headsets are perhaps the best-equipped digital media platforms for representing what it's like to be in a place and have an experience.
SONOS
I was asked to create a 360 virtual reality branded content video for Sonos featuring Brooklyn-based hip-hop artist Erick the Architect of the Flatbush Zombies. The objective was to showcase the first-ever Sonos Store in SoHo, NYC as a destination for sonic exploration.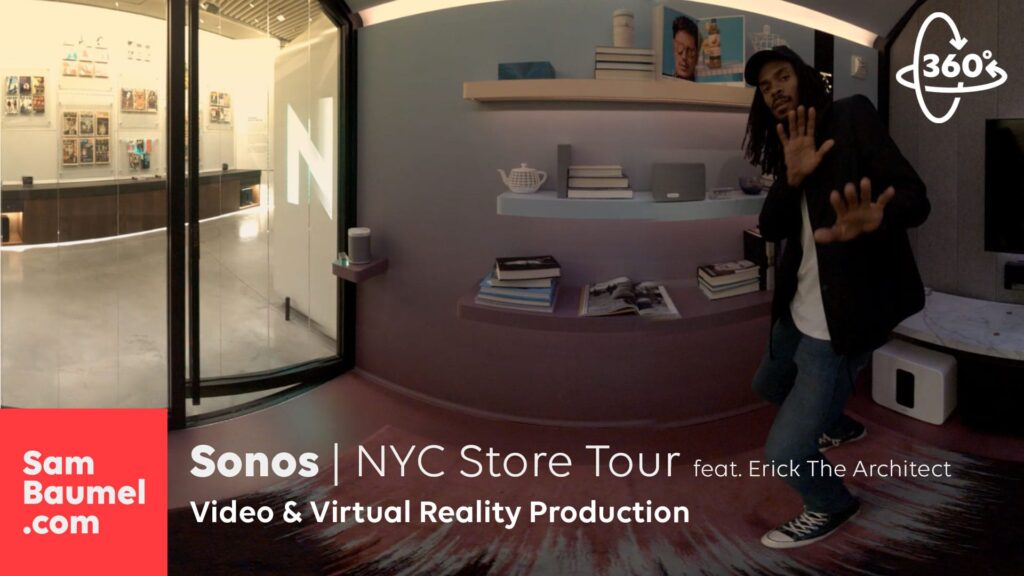 At the Sonos Store, there are a series of listening huts individually designed by different NYC-based artists. Guests to the store can take a break from the hustle of the City to navigate the showroom by immersing in an unforgettable aural experience. Sonos wanted to translate this experience for people outside NYC. Rather than simply recreate the experience of being in the Sonos Store – a dry, tired virtual tour technique – we filmed Erick the Architect exploring and enjoying the space – meditating under a portrait of Rick Rubin, dancing by the listening huts, putting on a record in the basement and perusing the iPad app beside the fireplace.
The viewer is guided by a voiceover narration culled from an interview with Erick. He describes his creative process, inspirations and just how much he loves to constantly listen to music. In the piece we employed a bit of in-camera visual trickery to replicate multiple Erick's around the room. The old-school practical effect felt fresh in the early days of VR, when it was released in 2016.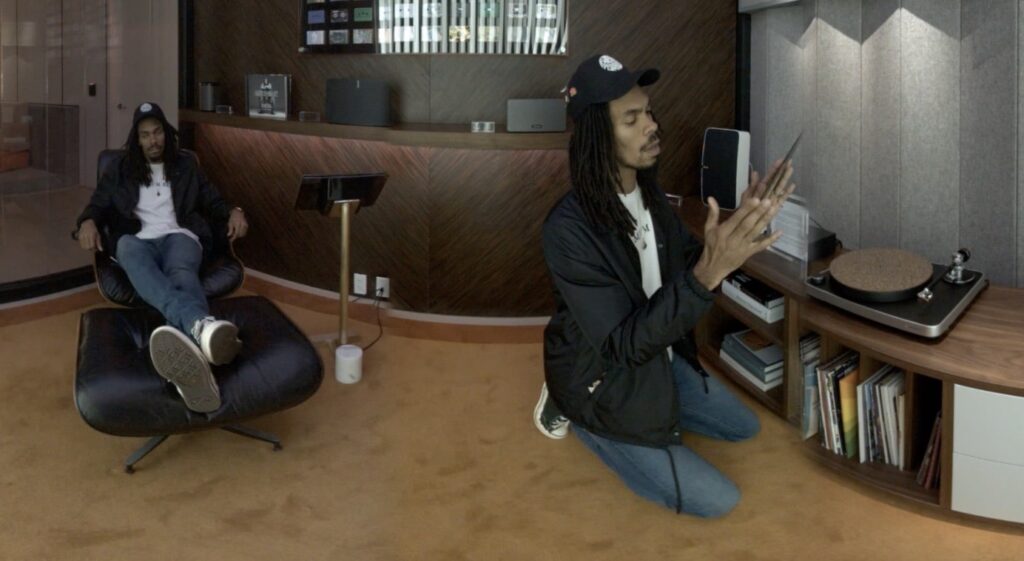 Without much explicit mention of Sonos, the brand is omnipresent. You can't get much cooler than Erick the Architect's warm embrace and throughout this VR video Erick, Sonos and the viewer are all giving the latest in music and sonic technology one big virtual hug.
FAST COMPANY
There's no better way to simulate the experience of being somewhere than with virtual reality. So, when the opportunity strikes to take a viewer to a place that they wouldn't typically be allowed to enter, VR is the perfect medium.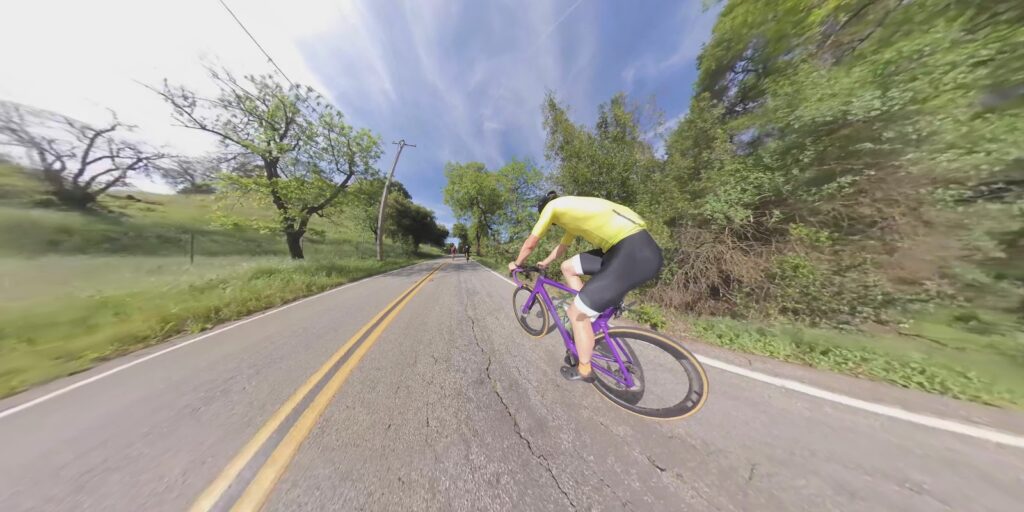 Fast Company reached out to me because they were looking to level up the production value of the 360 videos they were creating for a new virtual reality Innovation Labs series, sponsored by Microsoft. In the series released in 2019, Fast Company host visits the secret R&D laboratories of Adidas, Gatorade, Lockheed Martin, Modern Meadow and Specialized Bicycles showing the viewer the latest technological developments and processes helping to grow these businesses.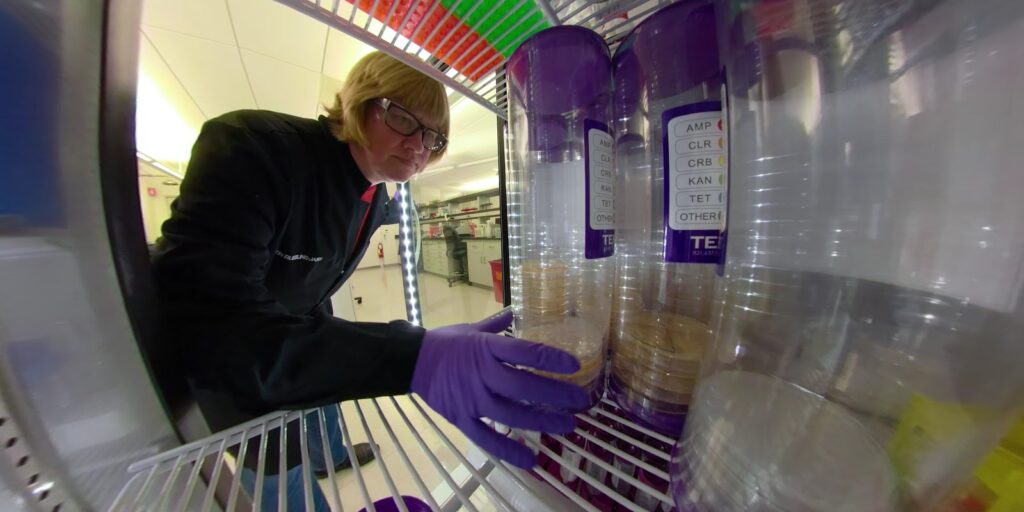 With 360 video, there's still lots of techniques to discover and innovate for capturing images. On this production, we were given free reign to experiment with new establishing new perspectives to document action-oriented visuals from cameras mounted to cyclists' helmets, robot arms, conveyor belts and drones.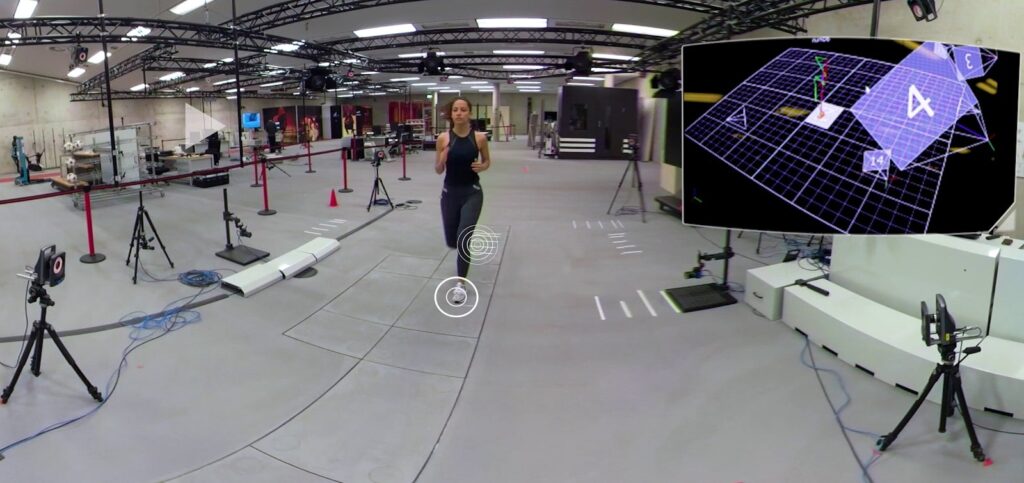 The visuals pair with banter between an often snarky, lovable host and the experts at the innovation labs. With 360 video there are still plenty of opportunities to make and break the rules for the medium. So, we played around to find new ways of communicating and compelling viewership. The VR branded content videos are instructive and hopefully inspiring as well, while promoting an authentic connection with all of the associated brands along the way.
Stats for Branded Content
Branded Content encourages dialogue, so it has a tendency to spread faster and has viral potential.
Here are some Branded Content statistics that may surprise you:
Branded content on social media is twice as likely to interest people between the ages of 55 and 64 than those who are 28 and younger. (BrizFeel, 2018) (Source:Hubspot)
The brand recall of branded content is 59 percent higher than display ads. (Source:AdWeek.com)
The brand recall for regular ads was 65 percent, while that of branded content was 86 percent.(source: Neilsen)
90% of media groups expect their branded content revenue to increase over the next 12 months (Source: Pressboardmedia.com)
74.5% of communications professionals include branded content in their campaigns (Source:
14% more likely to seek out additional content from an advertiser after being exposed to branded content. (Source: AdWeek.com)
As the stats suggest, branded content has more retention than conventional ads.
Branded Content Marketing strategy
Branded content, in particular, branded content video does not focus on promoting the brand's attributes or services, but rather on creating a brand image and brand story. It shows what the brand values and stands for. Branded content is meant to be non-invasive and organic. For instance, customers who consume branded content of a particular company via a video on Youtube, Facebook or Instagram and then choose to like, comment and share it are doing so because they actually like it and are engaged. It is totally up to the viewer if they want to make user-generated content for a brand campaign or not. Unlike conventional ads that can pop up anytime, with branded content served through the web, the user decides if they want to see it or not.
Branded Content is usually told with more intimate, relatable storytelling tropes. One of the main aims of branded content is to engage emotions. So, the brand story is presented with a provocative narrative with a clear beginning, middle and end. The narrative arc compels viewers to be more invested in the content.
Branded Content Ad Placement
Another marketing essential is to know where a brand's audience will most likely consume the content or ad. These days, most branded content is viewed on social media with around 55 percent of people doing so on their mobile devices. Therefore, it only makes sense that branded content agencies produce their video to be social media-friendly and optimized for the mobile viewing experience.
Because branded content video generates authentic social media dialogue around their brand, more mentions online translates to even more active viewership. The content is disseminated in large part by the consumers themselves. Rather than relying on a traditional paid media spend, the brands can bet that a decent amount of viewer traffic will result from unpaid social media sharing and PR. It's a win-win, the consumers have a more valuable, emotional viewing experience, while the goodwill of the brand is enhanced and often at a lower price point than a typical commercial budget and ad buy would entail.
Key Takeaways
AUTHENTICITY : The authentic relationship branded content forms with the consumer is unachievable by conventional advertising or product placements.
EMOTION : A branded content video engages consumers, builds trust and takes them on a journey where they develop a deep emotional connection.
RELEVANT : Branded Content is the present and future of marketing and advertising. It has the potential to feel most fresh and topical. Viewers are less likely to bristle at branded content that is more passive than traditional ads and the invasive pop-up ads.
ENGAGEMENT : Branded content media, including branded content video will be here for a long time to come because it's so effective at engaging viewers to like, comment and share with their communities. Many branded content campaigns also instigate dialogue by soliciting user-generated content from consumers as part of the campaigns, themselves.
REACH : Many advertisers now prefer making branded content for its organic distribution and PR / viral potential.
COST-EFFECTIVE : The budgets required to produce and distribute branded content are typically much smaller than commercials and their expensive television ad buys.
BRAND LOYALTY : Branded content inspires brand loyalty as users actively interact with the brands while the content is consumed more passively, at will. This forms a part of their customer identity and leads to a more intimate connection with the brand.
MUTUALLY BENEFICIAL : Ultimately, branded content is consumer-focused. The campaigns focus less on selling the product than on building a relationship with their consumers. Finding resonance with a community of customers is a symbiotic relationship that will continue to fundamentally evolve the relationship between brand and consumer, improving results for both parties into the future.